News at Graphene Square
WRITTEN BY Graphene Square
2015.03.05
Graphene Square Exhibition at APS(American Physical Society) March 2015
Graphene Square Inc. participated as an exhibitor during the last APS (American Physical Society) in March 2015, which is the greatest gathering of Physicists, held at downtown San Antonio, TX. – Henry B. Gonzalez Convention Center. The APS Meeting was attended by over 10,000 Physicists from all over the world which allowed GSI to present its products to 118 interested R&D technicians, professors and physicists.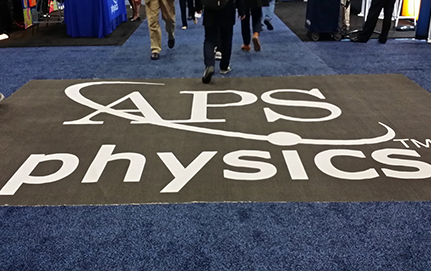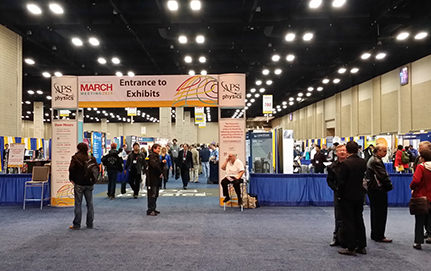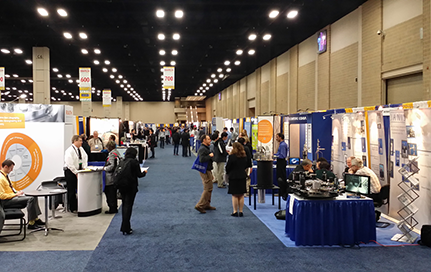 As Graphene was first discovered by Physicists, Graphene Square Inc. also participated at the APS and shared many R&D issues and its products to Physicists from all over the world. At Graphene Square's booth, there were various Graphene samples, materials and its applications in touch screen displays on actual graphene coated demo smart phone units as well as the newly developed Mini TCVD (Thermal Chemical Vapor Deposition) equipment. GSI's displayed products were well received by many excited visitors.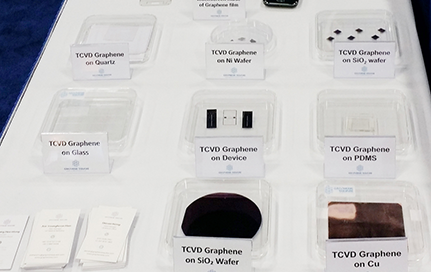 Graphene Square's Thermal CVD equipments have been sold to many well recognized universities such as Columbia University, University of Cambridge, University of Oxford, ETH Zurich, increasing its overall awareness and image.
During the exhibition, we were able to share our know-how of the TCVD equipment operation and Graphene transfer methods; visitors were seeking Graphene commercialization trends and technology while sharing their own research issues which led to helpful discussions. With such discussion of sharing relevant information, they transitioned into understanding of ongoing collaboration.
Graphene Square's next exhibitions will be at the May 2015 EMRS in Lille, France followed by Graphene Week 2015 in June at Manchester University London. GSI's Founder/Prof. Byung Hee Hong (Seoul National University) will be at EMRS carrying out the "Invite Talk" session explaining updated information on Graphene.